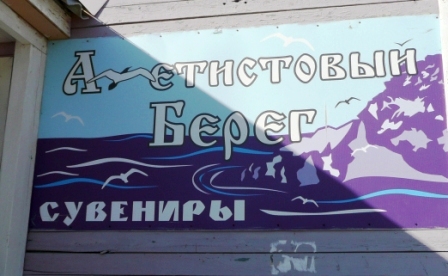 Ul. Nagornaya 60, 8 921 151 3991 or 8 921 667 5920 (as dialed from within Russia). I think its owners, the Bartosh family (Ludmila, Oleg, and Ksenia), speak passable English. Oleg and Ludmila are both mining engineers but in difficult perestroyka years they have condescended to making jewels and selling them to tourist. And that's what they do now.
Their specialization is ametyst and items made of it.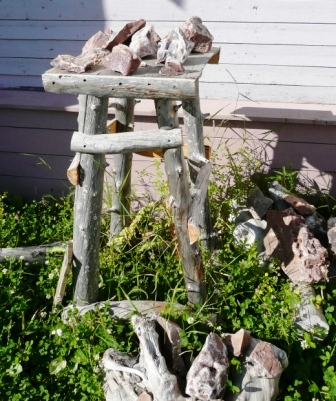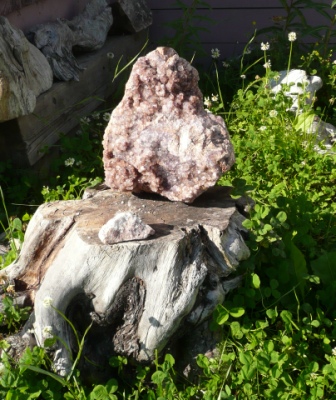 Unprocessed ametyst rocks at the entrance to the shop.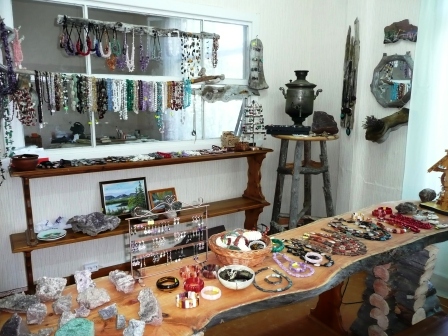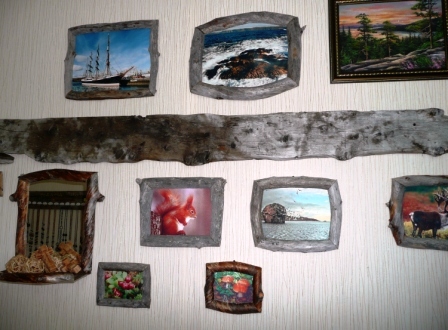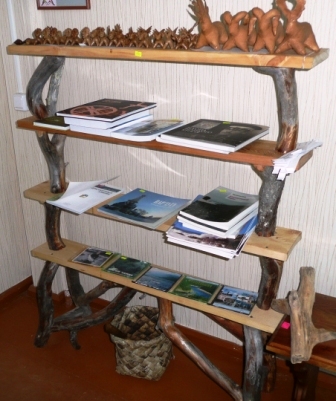 A selection of books, mostly local guidebooks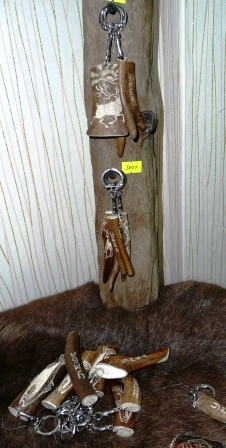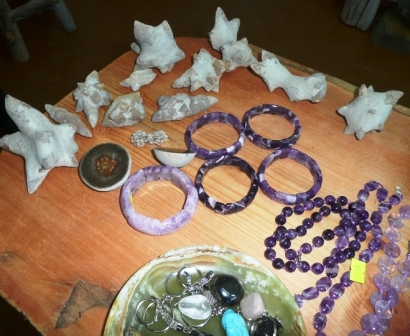 This is Glendonite (named after Glendenbrook, West Australia), a funny mineral that forms when hydrous calcium carbonate (ikaite) loses water while retaining its crystalline structure to become anhydrous calcium carbonate (calcite). Ikaite is stable enough for the loss of water to happen while crystalline structure is retained only at 0-7 centigrade, in alcaline organic-rich sediment close to the surface. This does not often happen and Glendonite is unusual.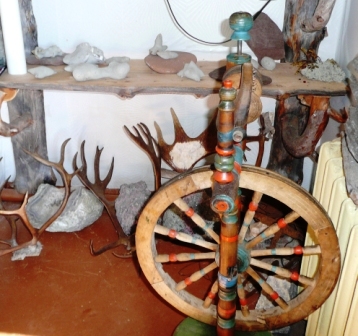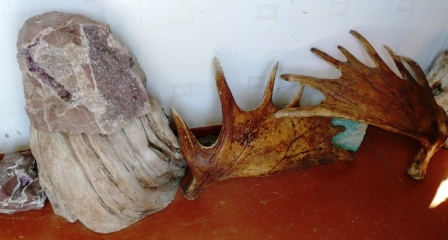 Their shop is also something of a museum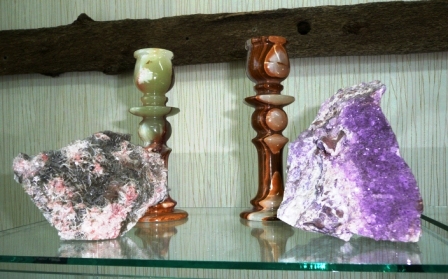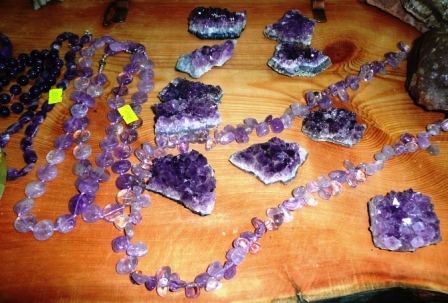 More amethysts at all stages of processing, most of which is done by the Bartoshes themselves.
Workshops
processing amethysts
bone carving
working with silver and gold
making pictures from amethyst crumbs
The Bartoshes are the best information resource on Umba and area. Not just about minerals but history, business, biology, life in general.
AGAIN, THEY SPEAK ENGLISH, WHICH IS QUITE RARE.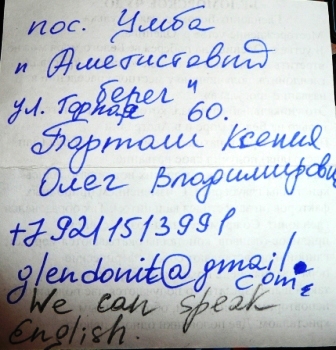 When we were there they ran out of their business cards and had to create one by hand.
A very short 2012 TV-21 film, half of which is about the Amethyst Coast.
…….
PS. Visited Amethyst Coast in July 2013. All is the same or better. More souvenirs, but it does not quite feel right to call the items on display "souvenirs" because the atmosphere is closer to something between a museum and a studio, and each object has a story that includes history, geology, biology, and ethnography.
THIS IS ONE OF THE PLACES THAT WE TRULY RECOMMEND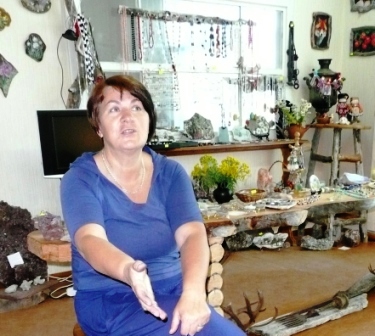 This is Ludmila Bartosh in her shop
This Post Has Been Viewed 244 Times