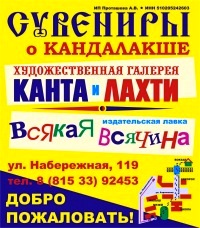 The name of the store, "Всякая всячина" ("vsyakaya vsyachina") translates, literally, as "all sorts of all". "Odds 'n' Ends" is a close English alternative. Set up by
Valisi Garkotin, a publisher and a museum keeper
, and managed by his daughter.
Ulitsa Naberezhnaya 119, a few steps from the central square, or from the
Spolokhi
hotel, Naberezhnaya 30. Tel. +7 (
815-33)92453.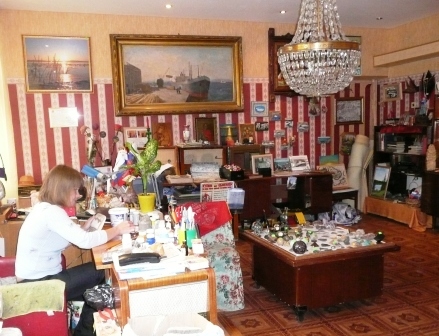 They sell souvenirs, from standard mugs and refrigerator magnets, to serious art from wood and stone. Photos, books, travel brochures, some in English, Suomi, and Norwegian. Some antiques. Lots of Soviet era items.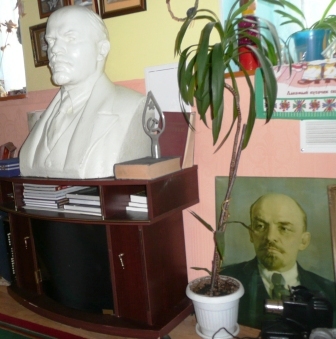 More, with lots of photos, on the former site of the Kandalaksha Nature Reserve.
This Post Has Been Viewed 115 Times