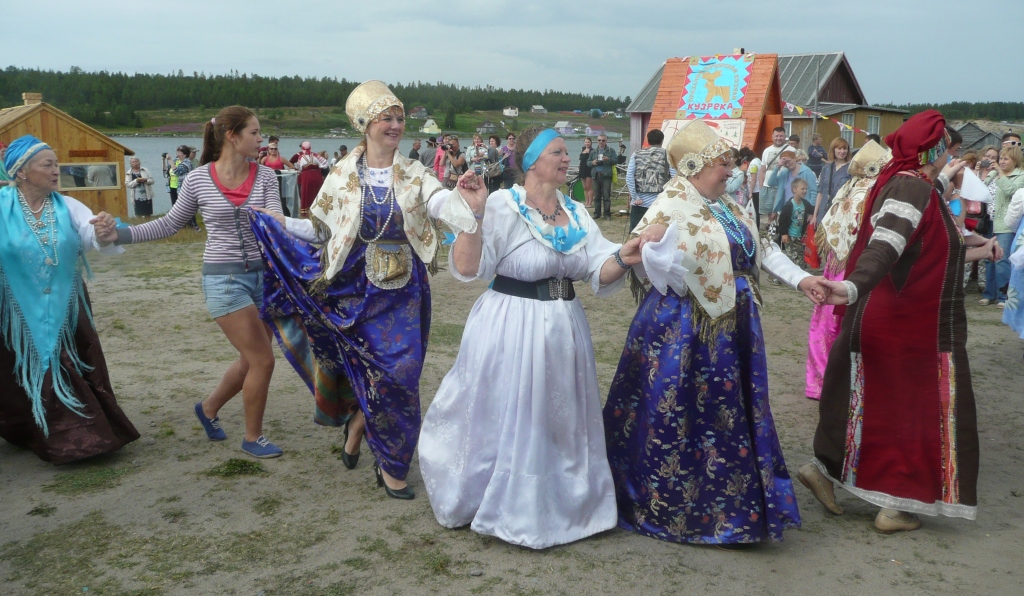 May 28 2016 – A concert in Varzuga in honour of 70-year anniversary of the Murmansk region.
June 11-12 2016 – "Pomor Old Times" festival in Umba to commemorate 550 years since the founding of the village.
June 25 2016 – Folk Choir of Varzuga.
June 26 2016 – The Youth Day, Umba.
July 2 – Pomor Rowing Regatta, Umba.
July 10 – The Youth Day, Umba.
August 6 – "Pomor Dough Figurine", the village of Kuzreka. A big event, visited it myself last year, was impressed. See here and here.
August 16 – The Athlete's Day, Umba.
August 28 – The Flower Celebration, Umba.
Sept. 24 – The Umba Day.
Source: https://vk.com/photo-144075_412957361
And yes, I can be hired to get you to Umba, Varzuga, or Kuzreka. Write me about your plans and your transportation, accommodation, and guiding needs to manfriday@yandex.ru, and get my recommendations and an exact quote.
PS. It is not along the Ter coast but nevertheless please note the New Life festival in Teriberka August 12-14 2016.
This Post Has Been Viewed 133 Times