All of Kandalaksha's hotels,
known and personally inspected by me
>>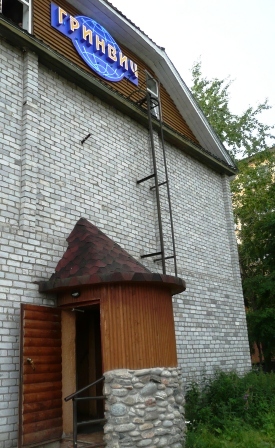 Ulitsa Pervomayskaya 24. Steps from Belomorye, close to everything. Tel. 8 921 709 2465, 8 921 668 6463. E-mail: annyshka-77@mail.ru. Hotel's page >>  It is a small pace, with eight double rooms. Rates are 1500 to 2500 (as of summer 2012 or 2013). Breakfast included. Wi-Fi, cable TV. Often booked well in advance. Those who know the local hotel scene recommend Greenwich as the most properly run of all local hotels. Vibes I picked up there make me agree.
This Post Has Been Viewed 527 Times