I've stumbled upon this sketch at www.barentsnova.com and am happy to share it with you, as an illustration to my verbatim translation from a legal database.
The only comment I'd like to add is that foreign travellers are allowed on main roads eg. to Varzuga (south) or Pechenga (north west corner of the map), which is not shown on this diagram.
Watch for signs like this: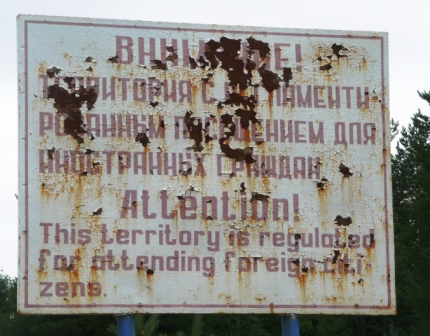 From what I know the consequences of being caught have not been too serious so far – a few hours at the police station, and then you are let off with a warning. Remember about rising political tension however and the likely possibility you'll be detained as a spy, with all the ugly consequences.
This Post Has Been Viewed 277 Times