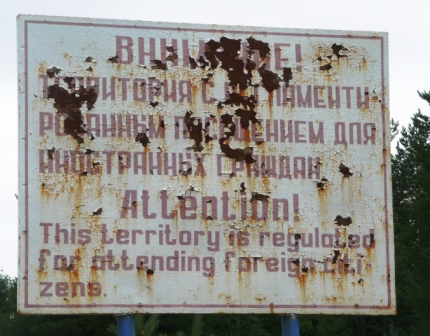 Parts of the seashore around Umba are off limits to foreigners.
Official instruction for foreigners wishing to visit Umba >>
Permits can be obtained in Murmanks. I believe you can stay in Umba up to 24 hours without a permit, or need to stay away from 1km strip along the sea.
I'll be checking and double checking the details if there is an interest in it on the part of the travelling public.
Prison visits are among my services. I wish I could put a smiley here but it is getting serious. And I can't even say "fucking serious" because "fuck" in mass media has been outlawed, and a pathetic little website like mine falls under the definitions.
This Post Has Been Viewed 197 Times